Get an Experienced Birth Doula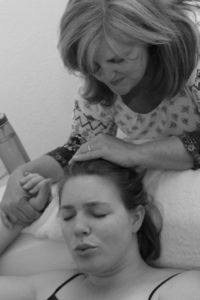 Whether you've just recently heard the word doula and want to find out more about what birth doulas do, or you already know that having a birth doula is essential to you… finding the right person for you is important.
An experienced birth doula is a specialist in birth support and, as when you hire any consultant, you are expecting knowledge, skills, wisdom and resources to be available to you. This is what I bring you, but there is more.
When you interview a doula, there are good questions to ask her such as… where she got her training and why she chose that organization? Whether she is certified – why or why not? How long she's been practicing?What facilities and care providers has she worked with and what have those experiences been like? What drew her to this work, and why she continues?
There are also good things to notice such as your comfort with her when you are together. The training and experience a birth doula comes to you with is necessary to know, but equally important is the knowing you'll feel when you meet the doula you'd like to have with you at your birth. Pay close attention to her ability to truly hear you and what you are needing.
This special combination… a reassurance you feel in your head, and in your heart, is what leads you to the doula who is the best fit for you.