Well, it is here, now! And you could be using the Baby Bump Services Childbirth Education Platform to cultivate community and offer fun, informative childbirth classes in your area. Liz Chalmers, of Birth Zone says:
"The best money I ever spent was buying Kyndal's childbirth education curriculum. More than 1500 people have benefited from her wisdom, in my classes alone. Thank you, Kyndal, for the foundation you have created. I am thrilled you are making it more broadly available–there's only so many people you and I can teach."
This childbirth education platform is based on the childbirth education curriculum I use in my successful Confident Birthing Childbirth Class and is used by authorized childbirth educators in Washington, Oregon, California, Idaho and Hawaii.
Here is what one educator (who had taken Confident Birthing while pregnant) said when she received the platform in the mail: "I'm totally in love. (The material) is even better than I remember. My mind is just swimming with possibilities!"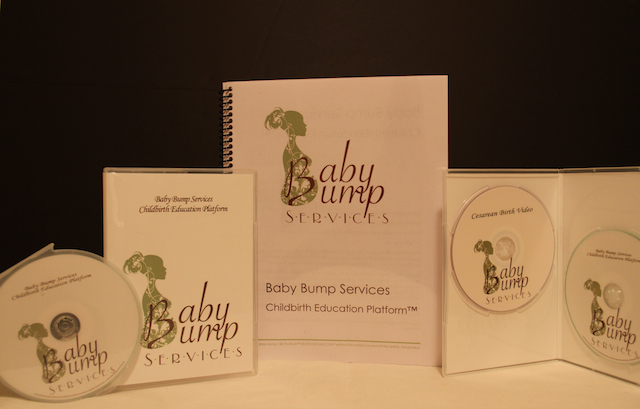 The Baby Bump Services CBE Platform comes with one CD with the reproducible Study Guide for classroom use, Instructor's Guide and a few additional handouts. In addition, you receive the bound Facilitator's Guide with Lesson Plans for over 19 hours of lessons. These plans include a complete script for birth rehearsal, and an overview of each of the 7 sessions. Also included are suggestions for ways to connect with your students between classes to reinforce topics from the last session and set up learning and discovery for the session to come. The Facilitator's Guide includes a Resource List and complete supply lists for each session including every day items that you can use to illustrate a point as well as great childbirth education tools such as The Labor Simulator. You really can buy this childbirth education curriculum and start teaching childbirth classes now.
Also available for separate purchase is the Baby Bump Cesarean Section DVD. This DVD has 69 beautiful black and white photographs of a cesarean section that can be used in the class on interventions. However you approach your intervention class, having detailed photos of the environment and process of a surgical birth can better prepare those mothers/couples whose babies need to be born by cesarean section. This DVD is also a useful tool for doulas to use to prepare clients privately.
COMING SOON: Epidural photos for teaching.
For more information about any of the Baby Bump Services Products, please contact me.