Looking for a great way to introduce the Lamaze Healthy Birth Practices to your CBE or doula clients? How about…
Healthy Birth Practice Flags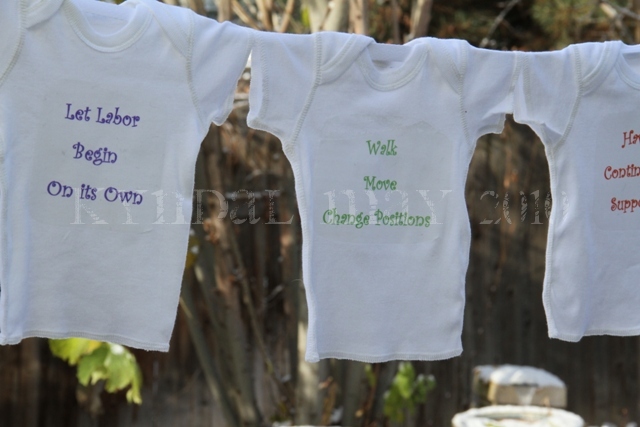 These Healthy Birth Practices Flags were inspired by the Baby Tee Shirt Prayer Flags (created for the Bon Future Fund) which I had hanging in my classroom in Bellevue, WA for several years. I hung the prayer flags with the backs of the baby tees facing out as each was printed with the words, "love" and "peace" on it. Those little baby tee shirts were a constant reminder to all the expectant parents and new parents as to why we were there and it almost felt like those little tee shirts were speaking to us – asking us to consider what we each hoped to experience and contribute, not only as parents, but as human beings.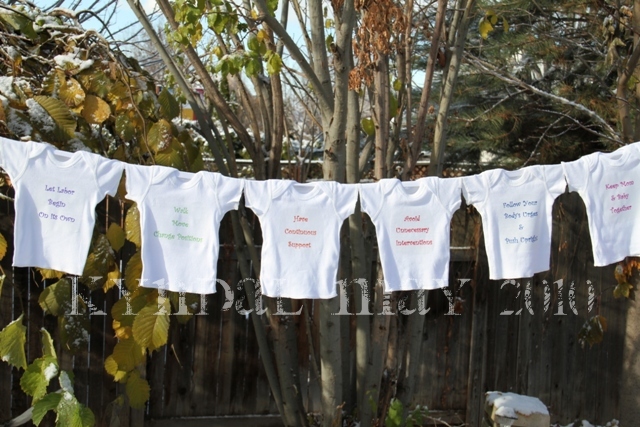 Recently, I have been thinking of ways to reinforce the Lamaze Healthy Birth Practices in a subtle, but consistent way throughout my Confident Birthing Childbirth Class. I remembered the little baby tee shirt flags and realized I found what I wanted, and so, I have created these Healthy Birth Practices Flags to hang in my classroom during my classes. Each baby tee shirt messages one of the Lamaze Healthy Birth Practices and, like the flags I had in my classroom in Washington, each tee shirt seems to be reminding the expectant parents to choose the healthiest way to labor and give birth.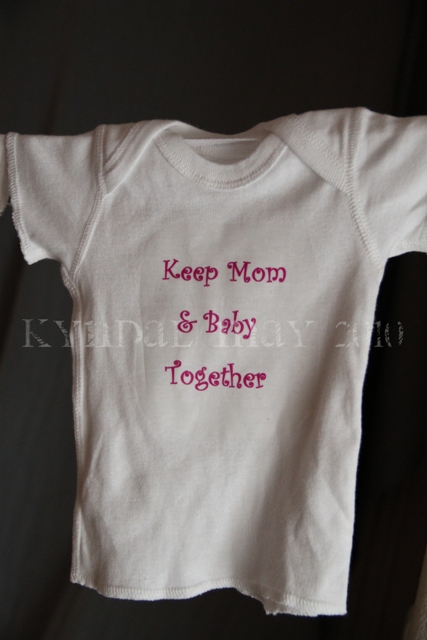 Each Healthy Birth Practices Flag feels like a message to mom from baby.
The flags could be used in many different ways. You might reveal a new one each week of a 6 week series as you introduce each of the 6 Healthy Birth Practices. You can easily build your class content around the Lamaze Birth Practices as does my friend, Sharon Muza, of New Moon Birth in Seattle. Sharon also shared with me that parents can build a simple but powerful 6 point birth plan based on these practices as well.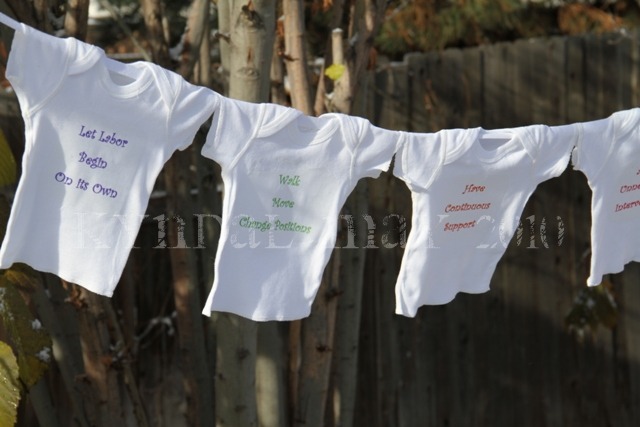 These tee shirts inspire creativity…how would you use the Healthy Birth Practices Flags in your class?